Dirt Digger Issue 36
Update: 12d Model 12 & 12d Synergy 3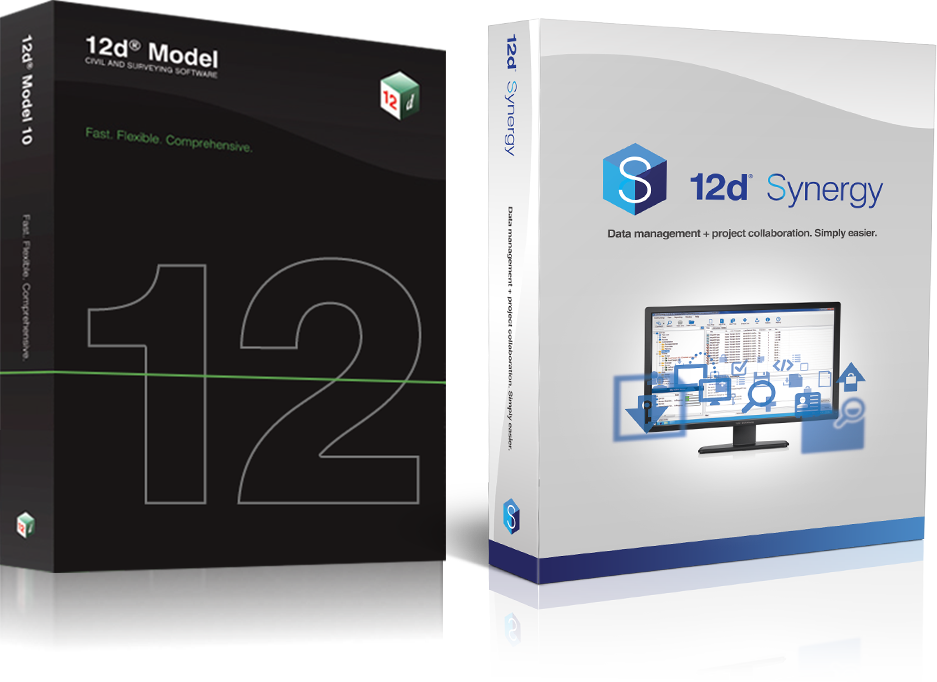 All users on maintenance are now eligible to download the Release version of 12d Model 12 from the 12d Model Forum.
12d Synergy 3
New functionality includes File Replication Servers (FRS) for multi office collaboration. Web Drops enable non-12d Synergy users to upload files via a web browser. New rule types enforce naming conventions on projects.
Enhanced features for email management and issuing data (AKA document transmittals). Connectors allow automated data transfer with popular products such as Abtrac, MYOB, Xero, WorkFlow Max and Microsoft Dynamics. Data Sync for Surveyors and Contractors streamline transfer of Central Database Model data to tablets for work in the field.